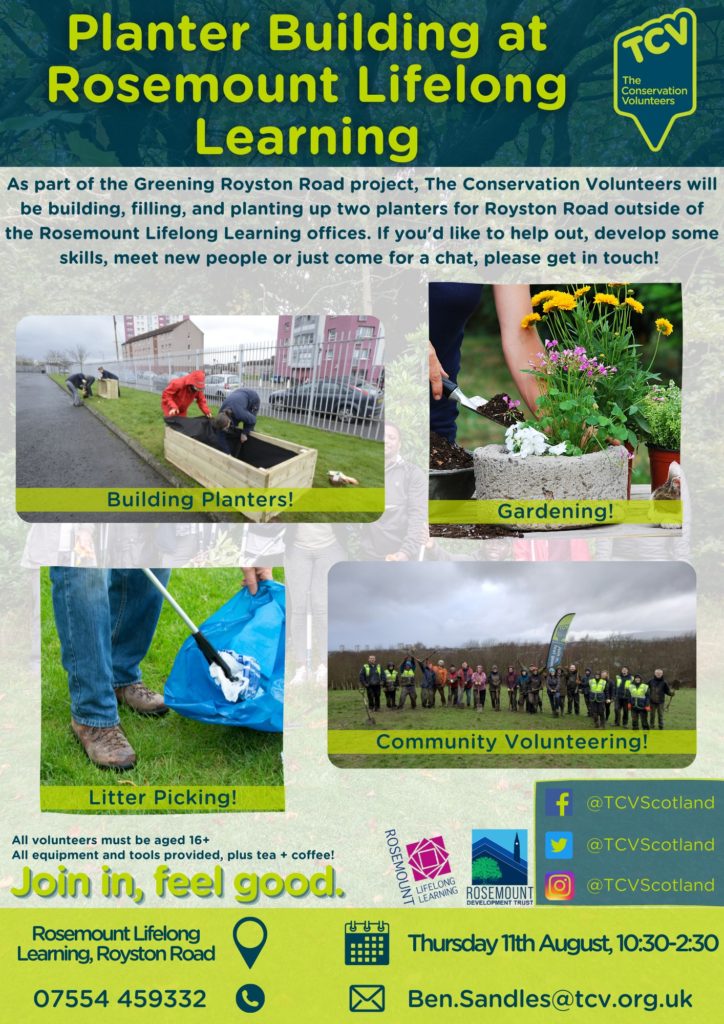 As part of our 'Greening Royston Road' project, we're working with TCV Scotland and Rosemount Lifelong Learning to build and install planters outside of RLL's offices. Get in touch and come along on Thursday 11th – everyone's welcome!
Rosemount Development Trust in partnership with The Conservation Volunteers (TCV) will be bringing new greenery to Royston Road. A community-based conservation project called "Greening Royston Road" will be commencing soon – adding a number of new planters between Royston Library and Blochairn Road. We hope that members of the local community and groups operating in […]
Despite some rainy weather we had a great morning planting fruit trees and raspberries with Royston Youth Action, The Orchard Project, North Glasgow Community Food Initiative and TCV Scotland.