Rosemount Development Trust was formed in 1989 by a group of local residents who were concerned about the high level of unemployment and poverty in Royston, Glasgow. You can read more about our history.
Since its formation, the Trust has provided accomodation, at the Millburn Centre and Rosemount Business Park, to a number of organisations who provide an important range of services for the residents of the area.
Rosemount Development Trust (RDT) is a registered Scottish charity (SC009569) and a company limited by guarantee (SC121135) – a non-profit which works with other organisations to strengthen and support the local community of Royston.
Rosemount Workspace Ltd (RWL) is a subsidiary of Rosemount Development Trust which provides high quality rental space at Rosemount Business Park.
Roystonhill Spire and Park Limited, also a subsidiary of RDT, was formed to preserve and maintain the A-Listed structure known as the Roystonhill Spire.
Read more about our history, our annual reports and how to become a member.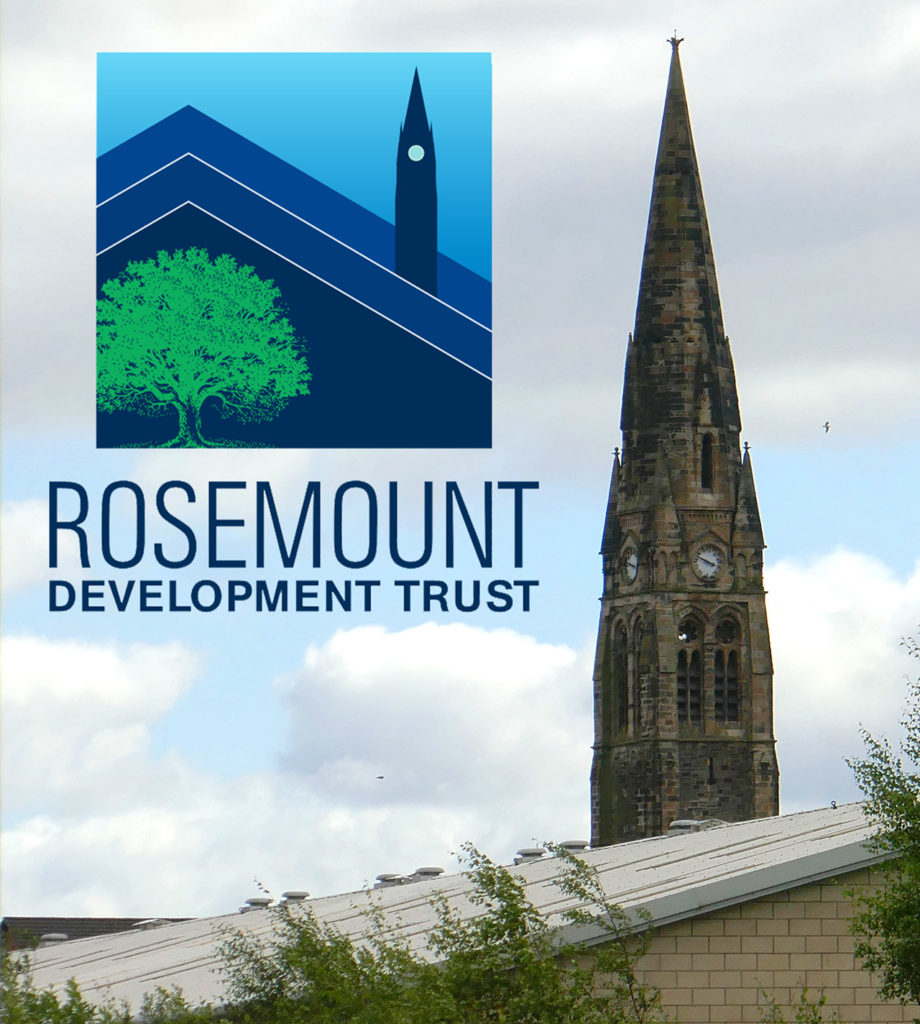 We are proud to have built great links with other organisations and we have worked together on some very worthwhile
Read More »