We are proud to have built great links with other organisations and we have worked together on some very worthwhile projects.
Below you can read some comments about us from a few of these organisations: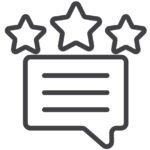 " Royston Primary are most appreciative of the continual and unfaltering support offered by Rosemount Development Trust. RDT act in the true spirit of community and have an excellent understanding of Royston Primary and all that it stands for within the Royston community. RDT and the school working closely together is a true and authentic partnership all for the sole purpose of supporting our pupils and their families. We look forward to continuing and strengthening this partnership in the future and feel secure in the knowledge that RDT always take us 'under their wing' as we commit and drive towards raising achievement and attainment for all pupils "
Jane McShane, Headteacher
Royston Primary
" Rosemount Development Trust are a key organisation within the Royston community and have worked to ensure that the area has grown and developed in a positive way throughout the past 30 years of their operation. Their staff and Board members are passionate about improving the physical landscape of the Royston area and provide support to many local businesses and organisations.
Over the years a strong and constructive partnership has been built up between RDT and Royston Youth Action. The staff have been very supportive of our organisation and regularly attend events and meetings hosted by RYA to show their support of us.
Several years ago RDT were successful in securing grant funding to deliver an employability project in the area for young people who were targeted as they had been out of employment and training for some time. We were delighted to be involved in this project and the long lasting impact on these young people was truly amazing to see. RDT helped to ensure young people felt included and that they mattered and they also received many qualifications during the project which helped them into employment.
Rosemount Development Trust has also funded many activities and projects over the years. A big one which they have funded annually for several years now is our Christmas party for the local children. Each child is bought a gift to receive from Santa, there are party games and prizes and food is provided for all of the children. It is a brilliant festive fun event for the community and without the funding granted to us by RDT we would not be able to provide such a large scale community event.
For several years now also RDT have contributed towards the costs of a children's worker and children's clubs. This has been a massive help to us financially and has ensured that we have been able to deliver vital services in the area. Without this support from the Staff and Board of Directors we would have had to limit the clubs that we put on.
At Royston Youth Action we value partnership working and are proud to have such strong supporters in the community we deliver in. We have built up a strong professional friendship over the years with Rosemount Development Trust and are looking forward to having many more years of working together. "
Sharon Kelly, Project Coordinator
Royston Youth Action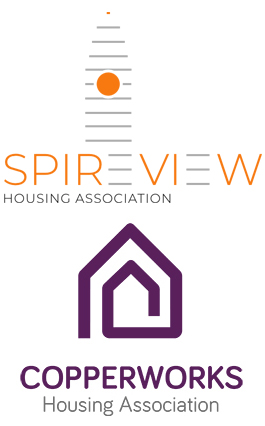 "Rosemount Development Trust plays a key role in the local Royston community and has, for many years, supported the work of Copperworks and Spire View Housing Associations. As well as the direct support offered to the community, the Trust has provided financial support to Copperworks in the acquisition and development of the Triangle Site and to Spire View in the creation of the state of the art Roystonhill Community Hub. The Trust also partnered with Spire View in the Hub project and completely transformed the Roystonhill Spire and Park for the benefit of the local community and beyond. Copperworks and Spire View value greatly the relationship with The Trust and look forward to continuing with this successful partnership".
Fiona Murphy, Director
Spire View and Copperworks Housing Association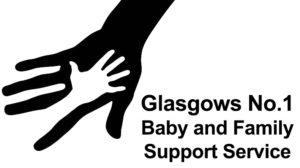 " As the Service Manager of Glasgows No.1 Baby & Family Support Service (GN1BFSS), it makes me very proud to say that we have become the most successful voluntary charity at present in Glasgow. Myself and Sharon Devlin, founded the charity in January 2017 and started operating from my garage at home in Barmulloch. Within 1 month we had grown so much that the garage could no longer accommodate us and we needed more space. We were at a loss at that point and were ready to pull the plug until my mother suggested chatting to Maureen Flynn at RDT as they had space in the Milburn Centre. As we were unfunded with no money and having never met or spoken to Maureen before, we really didn't fancy our chances but thought it worth a shot.
That phone call I made to her that day was one of the best calls I will ever make in my life, as she was keen to help any organisation that was helping the people in her community and were sure the board of directors would be of the same opinion and gave us some space in the Milburn centre at no cost. This was a complete godsend as we spent 18 months there and withing that 18 months we were able to make our mark on Glasgow as a city. The space and freedom RDT gave us to operate was simply amazing and for that we will be forever thankful and fully support anything RDT stand for.
The space gave us the chance to build our stock and not only give professionals a base to collect goods for families and individuals in need, but it also gave us a clean safe enviroment to welcome vulnerable people to come and volunteer for us. People in social isolation, addiction and mental health recovery and many other types of situations, knew they could come along and build their confidence in a great enviroment which was secure and risk free and this helped so many throughout our time there.
RDT recognised the pressure we were under when it came to delivering goods to families and individuals in our own car and the costs we were incurring personally as the service was still completely voluntary, and Maureen approached me one day to ask what we would do with funding if we could get it. I instantly said we would buy a van first and foremost and before long RDT gave us the fantastic news that they had secured £26,000 for us over 2 years to get our wheels and get more mobile with the service. Speechless doesn't even cover our emotions at that time.
Without the help and support we have had from RDT, we genuinely feel our service wouldn't have got fully off the ground. We will never forget our roots and were we were allowed to grow from We have a lot to be thankful to RDT for and we appreciate everything they have done for us.
We have now moved to our own premises and still regularly have contact with Maureen and staff at RDT as they continue to offer any support they can in our growth. In 2 years we have assisted over 6000 individuals living in financial hardship and working poverty and continue to expand on this every month. Without the initial help from RDT this simply wouldn't have been achievable.
They truly are a unique service, true to their word in helping and assisting in any way they can.
We value Maureen and the team dearly and always will. "
Audrey Dempsey – Founder/Service Manager
Sharon Devlin – Co Founder/Warehouse manager
Carol Ann McGurk – Admin Co-ordinator
Glasgows No.1 Baby & Family Support Service (GN1BFSS)